Testimonials by MMA Graduates
We are very proud of how well our "Master of Science in Marketing Analysis" graduates are doing. Below, you find some testimonials:
Athiratt Jarnyaharn - MMA Graduate Class of 2011
Regional Analyst, Business Planning - MindShare Asia Pacific - Singapore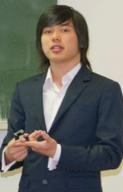 After taking a data-mining course during my bachelor study in Thailand, I was inspired on how business analytics relies on understanding customer/business data and being able to gain insights to optimize business plans/campaigns. After searching for master programs in this field around the world, I found the Master of Science in Marketing Analysis (MMA) to be among the best master programs for marketing analytics with practical learning experience provided as well as a great blend of IT, Statistics, Marketing Research and Business Foundation, which are essentials for this field.
As companies have to deal with tons of data, learning how to script (SQL) and retrieve data from the database is the first core component. You also learn scripting languages (SAS, MatLab) for data preparation and statistical modeling based on practical cases. Third essence is to become an expert in market research and being capable to pick up proper techniques to approach specific business questions. Special-focused topics in marketing strategy are also taught as you eventually have to turn out insightful and practical business conclusions and recommendations for improving marketing strategy of your future employers/clients. The final core component is to combine all above skill sets and perform in a team's real-life project in marketing analytics for the last three months. Therefore, you are ready to turn what you have learned into real career experience.
Moreover, as you live in Ghent and the country of Belgium you enjoy living in this peaceful, relaxing city with delightful medieval architecture. Plenty of chocolate, waffles, and loads of Belgian beers are everywhere and wait for you to try. You are also surrounded by marketing analytics/research professionals from all around the world and bond every moment together such as stressful-overnight study/project work, crazy night out, experience international dinner made up by you and your friends, and discussing with professors along our program's social events throughout the year.
Currently, I am working as Regional Analyst Business Planning at MindShare Asia Pacific, one of GroupM's media agencies, doing business planning consulting projects for our client. I can completely say that everything I learned during the past year in MMA is practical and instantly applicable in the real business world. Many thanks to teachers, staffs, and friends in MMA Class of 2011 on sharing a great period of life together!
Nilanjana Roy - MMA Graduate Class of 2011
Technical Specialist - Deutsche Post DHL - Prague, Czech Republic
I have been working in Business Intelligence/Data warehousing since last 5 years. In all my experience I have felt that Data mining and Business Intelligence are complementary to each other. In real life though, there are a very few programs which actually facilitate this. The MMA program in Ghent University, Belgium is one of its kind.
The program provides an ideal blend of theoretical and practical implementation with a prerequisite of business knowledge. Though we struggled initially to grasp things but as time progressed we all ended up in a much comfortable position. Now after coming back again into the industry I am discovering each topic which was covered in the program more deeply and thoroughly.
Currently, I am working with Deutsche Post DHL in the area of BI and Data Mining group as a Technical Specialist. Thanks to all our Professors and Staff Members in Ghent University to provide us with international exposure and good affordable facilities in this unique course. And last but not the least, thanks to my classmates to make the period full of good and everlasting memories.
Pui Wa Fong - MMA Graduate Class of 2010-2011
Strategic Marketing Analyst - Melco Crown Entertainment - Macau, China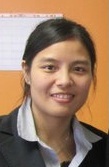 The first experience I had with marketing analytics was through the customized coupons generated right after the purchase in the supermarket. At that time I was wondering how they did it. The Master of Science in Marketing Analysis program has not only solved this question I had for long, but also let me discover the exciting power of this field and enlightened me with what I want to pursue in my future career.
Moreover, the analytics skills learnt can be applied not solely in the field of marketing, but also in other aspects of business, such as business decision making support and gaining business insights.
I am now working as a strategic marketing analyst in Melco Crown Entertainment, the developer of an entertainment resort complex and facilities in Macau, China. The skills and techniques learnt from the MMA program in Ghent (Belgium) have equipped me to perform in my current job in the other part of the world.
I am so glad that I have chosen this program, which was surely worth my many nights spent studying and working on the project with my classmates at the MMA room. The life experience was also an amazing one in this charming city. Thank you so much for such a great year in Ghent!
Simon Blanchaert - MMA Graduate Class of 2010-2011
BI/CI Consultant - 4C Consulting - Mechelen, Belgium

The Master of Science in Marketing Analysis is, without a doubt, one of the best decisions I have made so far. After obtaining degrees in social sciences and having a strong interest in marketing, I wanted to distinguish myself in one of the most promising areas of expertise in marketing: CRM. After investigation, I came to the conclusion that MMA is one of the very few CRM-related analytics programs in the world (!). Needing less to say that this master has a lot of potential, I would recommend MMA for several reasons:
First of all, you get the chance to learn advanced techniques with software (SAS, PL/SQL and MatLab) that are considered to be industry standards. While other people are obliged to learn these skills on the job, you become a well-trained professional already at the university that can provide added value in a working environment from day one.
Furthermore, the program includes a three-month (international) project in which you will tackle a real-life business case. This great experience will teach you a lot about both the business as technical side and gives you the opportunity to interact with a real client.
Another advantage is the international character of this program. People with different cultures from all over the world are brought together and create an international atmosphere where you can learn a lot from each other.
Last but not least, the in-depth and hands-on material that is taught in the courses is highly valued by future employers which makes the MMA program a real asset on the labor market. Even in times of financial crisis, MMA graduates do not seem to have difficulties finding a job.
Currently I'm working for 4C Consulting, a consulting firm that is specialized in providing marketing, sales and service solutions to companies that have a serious amount of customer interactions. This way, I can apply the technical skills taught by MMA each day on the huge databases of our customers. I will always look back with great memories to what has been an exciting year, for a large part thanks to this advanced master. MMA, two thumbs up!
Oxana Balganova - MMA Graduate Class of 2010-2011
Database Marketing Manager - Dress-for-less GmbH - Frankfurt, Germany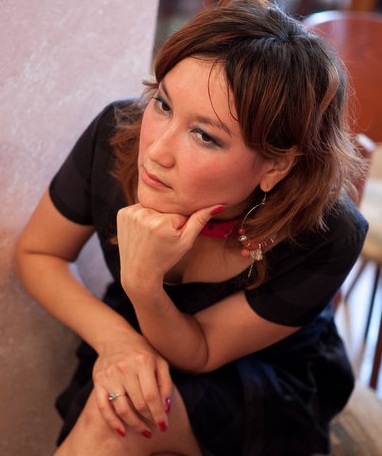 Having studied Management and International Business and having had work experience in various industries in marketing and related areas, I felt it necessary to deepen my knowledge of marketing analysis techniques. The Master of Science in Marketing Analysis program opened my eyes and shifted my focus to a new area of Business and CRM analytics which I believe to be at the intersection of Marketing, IT and Statistics.
Although the program is challenging and sometimes I spent days and nights in a row absorbing new material, I definitely can say that it was well worth the effort. The program focused on strategic and technical (learning programming through analytical software such as SAS, MatLab, SPSS) approaches towards Business analytics providing the utmost value for the time spent.
My study year was not only spent acquiring new business skills but also gave me a unique chance to discover the nuances of an (unfamiliar to me) Belgian culture. And Ghent just happened to be the most beautiful city I've ever lived in!
My current position is that of a Database Marketing Manager at dress-for-less GmbH (Frankfurt, Germany) - the company manages online shops in the fashion industry. Thanks to the MMA program, I was able to easily get a job doing something I never before thought possible - each day enjoying a brand-new to me world of Data Mining and CRM Marketing analytics.
Eric Klein - MMA Graduate Class of 2009-2010
Senior Insight Analyst - Abacus - a division of Epsilon International - London, United Kingdom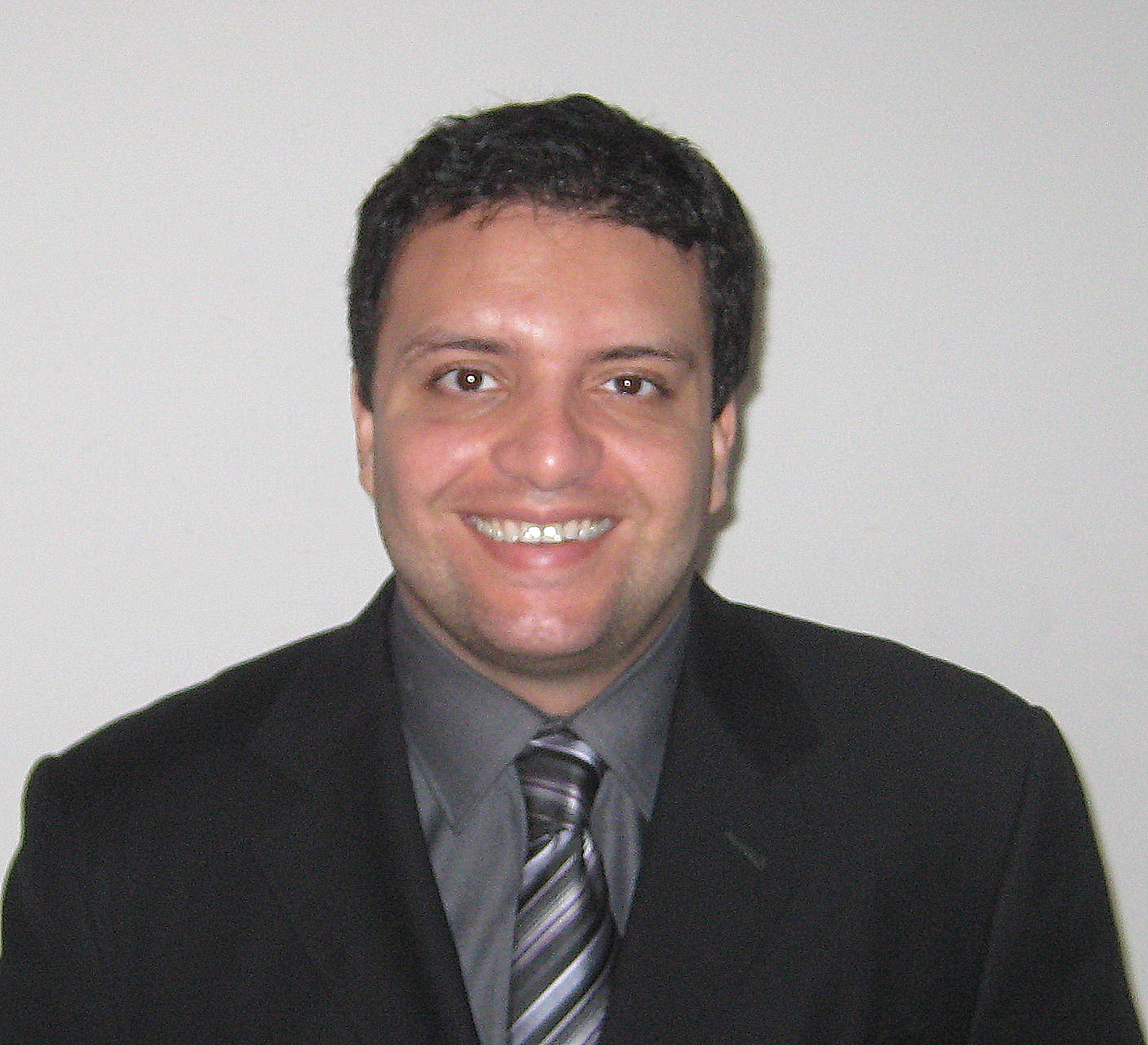 With work experiences in the USA as both a Sales and Business Development Analyst for the largest not-for-profit health care organization in South Florida, Baptist Health South Florida, and as a Senior Database Marketing Analyst for the largest cruise line in the world, Carnival Cruise Lines, I knew there were three topics that guaranteed success for any career in Analytical Customer Relationship Management: SAS, SPSS and PL/SQL.
However, after extensive research on graduate programs that blended academic theory with professional exercises, I found there was only one program that truly offered this. It wasn't in my home country, the USA, but in Belgium - Ghent University's Master of Marketing Analysis.
Now, one year later, I can easily confirm that this has been the most challenging yet rewarding program I've ever been a part of. From market research to modeling to developing an international network of peers to meeting with managers of international companies, this program covered the gamut of skills that both prepared me for and placed me with a leading international company in marketing analytics. For anyone looking to make an impact in this field, I cannot stress enough the positive impact the MMA will have on his or her career.
Luis Henrique Affonso Teixeira Alves - MMA Graduate Class of 2009-2010
Black Belt - The Nielsen Company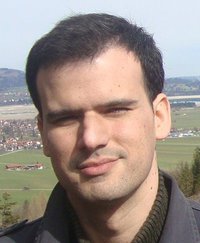 There are several reasons why I recommend MMA program at Ghent University. First of all, the subject of marketing analytics is constantly growing worldwide due to the competition of service and manufacturer companies; the learning content is really differential in business. Second, because it is a high quality program based on practical data analysis assignments and business cases. The third reason is because the university has all infrastructures that you may need. Even with all of these strengths, the program has a low cost and it is ministered in Belgium which means that you will enjoy great Gentse atmosphere (and beer). Apart from this the location is just perfect for the ones that intend to travel around and know central Europe a little better. I did it and it was great.
Patrick Schmitz - MMA Graduate Class of 2008-2009
Senior Consultant - Peppers & Rogers Group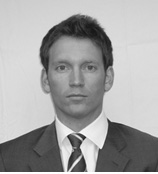 Successfully completing the Master of Marketing Analysis while working full time has certainly caused me some painful and sleepless moments, but in return I got compensated by an incredible learning curve and unique experiences, memories and knowledge.
First, MMA is an advanced and distinct program on the market as it includes not only advanced modeling but also market research, predictive analytics h and data mining. Furthermore, the program is teaching technologies and tools as enablers to business problems and does go beyond the pure technical and programming side.
Second, the program is very close to the market and hands-on: Case studies, company projects, presentations and visits. What is being taught in technical sessions is directly applied in real-life business cases and students can experience the impact of their work on companies during the final project. In short, there is a perfect match between technical/academic soundness and business reality.
Third, different state-of-the-art modeling tools are being used which is an important asset as one will be able to easily adapt to different analytics environments across companies later on.
Finally, students are never left alone at Ghent University and professors, teaching and support staff are extremely supportive and helpful. On top of that, the faculty is recognized as a leading authority in Customer Intelligence through the publication in leading journals.
In retrospect, I can say that the MMA was a valuable learning experience which allowed me to significantly uplift my skills. After experiences as Analyst and Customer Intelligence Manager on the client side, I'm working today as a Senior Consultant for Peppers & Rogers Group, a leading international management consulting firm where I'm involved in strategic customer-driven consulting projects in Europe and Middle East covering a variety in analytical areas (segmentation, churn,...).
Jessie Marras - MMA Graduate Class of 2008-2009
Marketing Data Analyst - Colruyt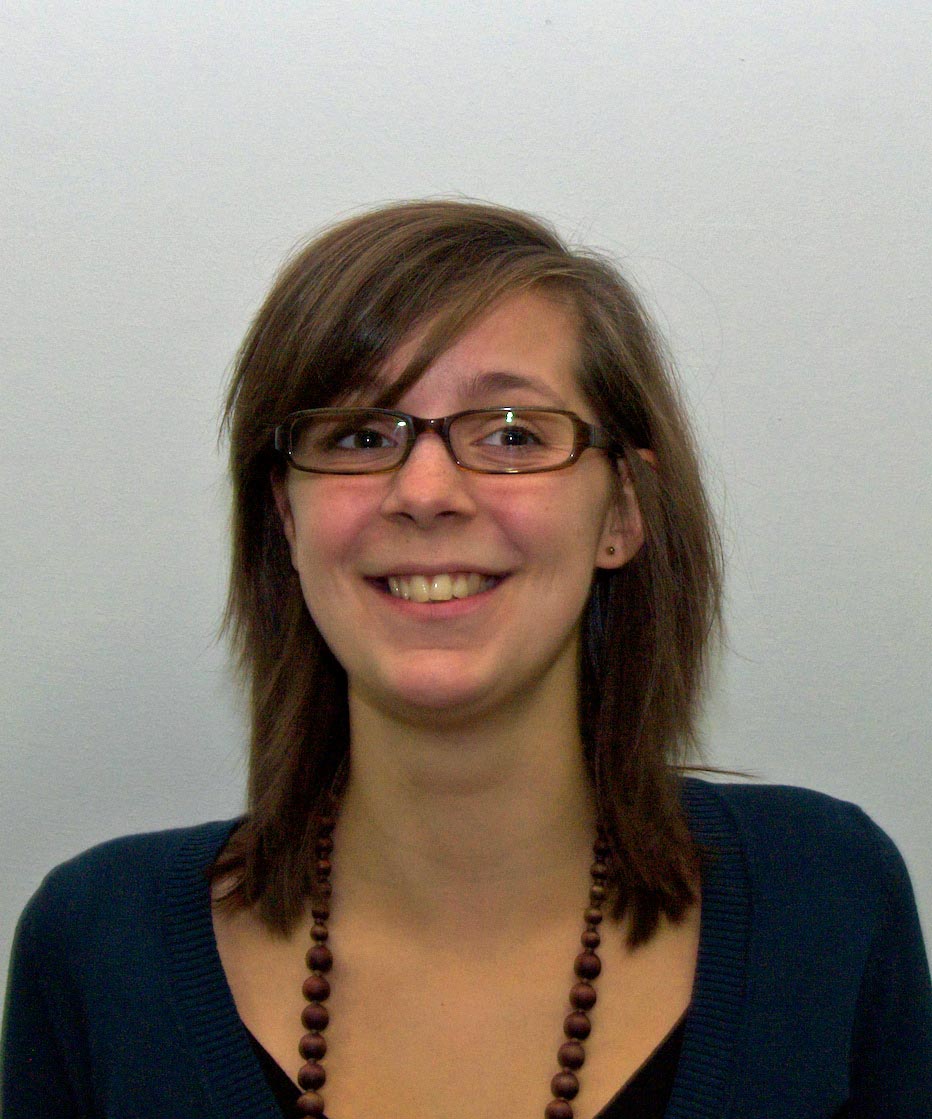 After my study of Applied Economics (orientation: Marketing) at Ghent University, I felt the need for further specialization. Since I was highly interested in statistics and market research, I applied for the Master of Marketing Analysis. After the first months I got fascinated about the prediction of future customer behavior, therefore I chose to take the courses on marketing modeling.
The learning process within the MMA year was not just based on theory, but also strongly on real-life examples and exercises and is therefore an extraordinary master. Especially the graduation project/master thesis for IJsboerke was a big asset. It provided me and my classmates with an interesting business case which helped us to translate the theory into practice. Moreover, this real-life experience proved to be a big asset when entering the job market.
For the moment I'm a marketing data analyst at Colruyt, a Belgian retailer. In this position I am able to put my specialized knowledge into practice in an innovative and successful company through highly analytical and challenging projects.
Yamille Melendez - MMA Graduate Class of 2007-2008
Business Data Warehouse Specialist - Teleroute Belgium
I studied Marketing for five years at the Monterrey Technology Institute in Mexico (ITESM). A few months before graduating I had the opportunity to work as an intern, mostly doing Marketing Research. This made me interested in expanding my quantitative knowledge. I decided, therefore, to pursue a Master.
I was surprised to find only a limited number of masters specialized in quantitative analysis related to marketing. The MMA offers the most interesting program because it includes not only Advanced Marketing Research but also modeling and data mining, which I believe to be of great value to my future career.
One of the most important characteristics of the master is its practice oriented approach: real case assignments, group works and real life projects. The last three months of the master I was involved in the project for the company Teleroute. This assignment provided me with a lot of experience, and allowed me to apply the MMA theory in practice.
After finishing the project, I received a job offer from Teleroute where I'm currently working as business data warehouse specialist. My role consists of managing and executing the technical and operational side of business Intelligence and supporting the transition from the reporting phase to the data mining phase.
Annelies Van de Slijke - MMA Graduate Class of 2005-2006
BI Consultant - Keyrus Belgium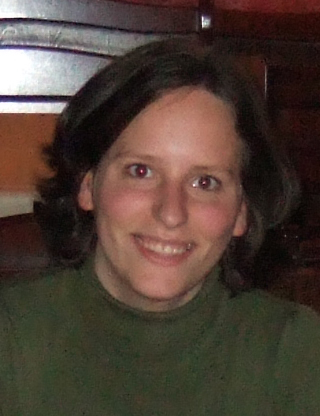 For me, MMA was the perfect transition between studying and the working life. I studied Applied Economics but after those 4 years, I didn't quite feel ready to go out there and convince companies of my 'value'. I didn't have the feeling that I had something unique to offer. After studying MMA, this situation had changed completely. The program is very valuable and companies appreciate the thorough knowledge of several programming languages we acquire during this master. There are not a lot of studies able to match the level of MMA! Another benefit of the program is its applied nature : no more studying theory but really applying it, this is very important because that's exactly what you have to do when you go and work for a company. And last (but definitely not least) the social aspect of the MMA year is something very important. There are a lot of group assignments and you have to work together with your colleagues in a very intense way. Despite the fact that having to deal with different characters is not always as easy, this leads to good relationships among the students which makes the MMA experience an unforgettable one!
I am currently working as a consultant for Keyrus. To prove the value you have as MMA-student when you start working, I only stayed in the office for one day and from the second day on, I could already participate in a project at Luminus! First I was using SAS to make changes to the current reportings that were necessary due to the liberalization of the Walloon energy market. This was a good introduction in the energy market. Now, I am building a linear regression model to forecast the consumption of the total gas portfolio of Luminus! This is quite the challenge, I can assure you, but the modeling knowledge you acquire during MMA is a good basis to start from. It is certain that I would never have been able to do this job if I wouldn't have followed the MMA program so if you are intrigued by the world of forecasting and analysis and if you're not afraid of a challenge, MMA is definitely the way to go!
Mom Yem - MMA Graduate Class of 2005-2006
Sales Analyst, Rogers Communications Inc. Ottawa, Canada
The MMA program is unique and distinct, with a clear focus on marketing analysis, customer relationship management, and marketing research. In fact, the MMA program provides extensive hands-on and practical training in conjunction with many leading edge software applications, delivered by a faculty of dedicated professors and support staff. Moreover, the hands-on training I received through various projects, including the in-company project, allowed me to further develop the skills, knowledge, networks and confidence essential for success in my current role as a Sales Analyst at Rogers Communications. In retrospect, my year of studies in the MMA program at Ghent University was exciting, challenging and definitely a valuable learning experience.
Filip Deforce - MMA Graduate Class of 2004-2005
Consultant CRM global service line - Custom insight team - Accenture Belgium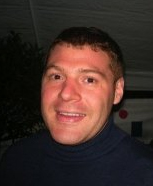 The master of marketing analysis has been a great experience to me. In my opinion, the master does an excellent job of bridging the gap between my studies and the labor market. This was exactly what I was looking for in looking for a suited master degree. During the whole year I gained a broad and in depth conceptual understanding of CRM, data extraction, statistical modeling, data mining, market research, ... Every time a concept is introduced, you will immediately learn how to implement all these concepts in a very practical setting. The fact that you are able to work on projects based on real life company problems is a very big advantage of this master. As such you have the best of both, a theoretical reference and the skills to implement solutions in a business environment. The combination of these factors is very valued in the labor market. After the master, I started working as a customer insight analyst in London. I worked on the famous Tesco account which serves as one of the benchmarks for data driven marketing in the world. After my adventure in London, I came back to Belgium and I am currently employed with Accenture. I have been enrolled in many very interesting projects. I am convinced that I would not have had the same professional opportunities without this master.
If you are interested in how data analysis can support marketing activities, then I would strongly recommend to sign up for this master. I am aware of the fact that this degree is an invaluable asset to me, and am thankful to everyone who has been teaching me all these concepts, and skills.
Haibin Wu - MMA Graduate Class of 2001-2002
Marketing Manager of GE Money Bank Korea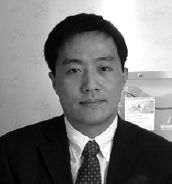 Starting as a marketing analyst, acting as a senior risk analyst for a year and playing role now as marketing manager, I am very happy with my career path in GE Money. I must thank the MMA program of Ghent University, which inspired my potential of what I am good at, and always want to do. I took the MMA program in 2001. The program did really fresh me up with the newest methodologies and theories of quantitative marketing; the experienced professors were not only the teaching staffs, but the ones with help of coordinating on-site projects; the tools which were adopted to reach the insights were advanced; multinational study environment left us opportunities of building networks, sharing experiences and establishing friendships; another amazing part is that the program is very short and low-cost. Those are the advantages for those potentials who worry much about losing time and spending too much money on advanced education. This education will pay you off when you are back on track; last not least, I love the city Gent, a historic town with energy. If you have the right background, please, MMA at Ghent University is your choice ..